[kc_row use_container="yes" _id="748823″ cols_gap="{`kc-css`:{}}" force="__empty__" css_custom="{`kc-css`:{`any`:{`background`:{`background|`:`eyJjb2xvciI6InRyYW5zcGFyZW50IiwibGluZWFyR3JhZGllbnQiOlsiIl0sImltYWdlIjoiJVNJVEVfVVJMJS93cC1jb250ZW50L3VwbG9hZHMvMjAxOC8wNC9xdW90ZS1iZy5qcGciLCJwb3NpdGlvbiI6IjAlIDAlIiwic2l6ZSI6ImF1dG8iLCJyZXBlYXQiOiJyZXBlYXQiLCJhdHRhY2htZW50Ijoic2Nyb2xsIiwiYWR2YW5jZWQiOjF9`},`box`:{`padding|`:`50px inherit 50px inherit`}}}}"][kc_column width="12/12″ video_mute="no" _id="759910″]
V2UgcHJvdmlkZSA8YnI+DQo8c3Bhbj5JbmR1c3RyaWFsIDwvc3Bhbj5zb2x1dGlvbnM=
V2UgcHJvdmlkZXMgYSBjb21wcmVoZW5zaXZlIHJhbmdlIG9mIHByb2R1Y3RzIGFuZCB0ZWNobmlxdWVzIHRvIGNyZWF0ZSB2YWx1ZSBmb3IgdGhlIGluZHVzdHJ5IHN1c3RhaW5hYmxlIGRldmVsb3BtZW50LiA8YSBocmVmPSIjIj5SZXF1ZXN0IGEgcXVvdGUuPC9hPg==
[/kc_column][/kc_row][kc_row use_container="yes" _id="589396″ cols_gap="{`kc-css`:{}}" force="__empty__" css_custom="{`kc-css`:{`any`:{`box`:{`padding|`:`80px inherit 120px inherit`}}}}"][kc_column width="33.33%" video_mute="no" _id="102733″]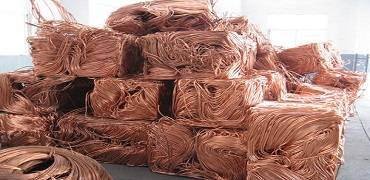 COPPER SCRAP
Copper is among the most valuable metals available when it comes to scrap collection and recycling. With an infinite recyclable life, copper is used and reused in motors, computers, construction, industrial machinery and more.
View More
[/kc_column][kc_column width="33.33%" video_mute="no" _id="689882″]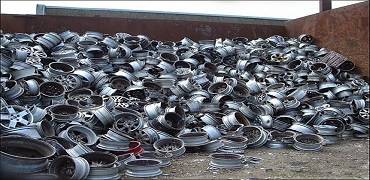 ALUMINIUM SCRAP
Clean aluminium extrusion including mixed mill finish, painted and anodised extrusion.
The material is free of zinc, iron, felt, plastic, paper, cardboard, dirt or other contaminants. Percentages of mill finish to coated to be agreed upon by buyer and seller.
View More
[/kc_column][kc_column width="33.33%" video_mute="no" _id="449036″]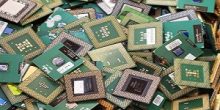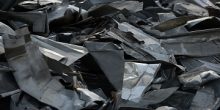 [/kc_column][/kc_row][kc_row use_container="yes" _id="227658″ cols_gap="{`kc-css`:{}}" force="__empty__" css_custom="{`kc-css`:{`any`:{`background`:{`background|`:`eyJjb2xvciI6InRyYW5zcGFyZW50IiwibGluZWFyR3JhZGllbnQiOlsiIl0sImltYWdlIjoiJVNJVEVfVVJMJS93cC1jb250ZW50L3VwbG9hZHMvMjAxOC8wNC9jaG9zZWJnLnBuZyIsInBvc2l0aW9uIjoiMCUgMCUiLCJzaXplIjoiYXV0byIsInJlcGVhdCI6InJlcGVhdCIsImF0dGFjaG1lbnQiOiJzY3JvbGwiLCJhZHZhbmNlZCI6MX0=`},`box`:{`padding|`:`50px inherit 80px inherit`}}}}"][kc_column width="12/12″ video_mute="no" _id="804668″][kc_row_inner _id="529263″ cols_gap="{`kc-css`:{}}" row_class="why-choose-margin-minus"][kc_column_inner width="33.33%" _id="415049″ css_custom="{`kc-css`:{`any`:{`background`:{`background|`:`eyJjb2xvciI6IiNmYmQxMjMiLCJsaW5lYXJHcmFkaWVudCI6WyIiXSwiaW1hZ2UiOiJub25lIiwicG9zaXRpb24iOiIwJSAwJSIsInNpemUiOiJhdXRvIiwicmVwZWF0IjoicmVwZWF0IiwiYXR0YWNobWVudCI6InNjcm9sbCIsImFkdmFuY2VkIjowfQ==`}}}}"]
Worldwide Provider
QXJlYXMgdGFja2xlZCBpbiB0aGUgbW9zdCBmdW5kYW1lbnRhbCBwYXJ0cyBvZiBtZWRpIGNhbCByZXNlYXJjaCBpbmNsdWRlIGNlbGx1bGFyIGFuZCBhbiBtb2xlY3VsYXIgYmlvbG9neSwgbWVkaWNhbCBnZW5ldGljcy4=
[/kc_column_inner][kc_column_inner width="33.33%" _id="694313″ css_custom="{`kc-css`:{`any`:{`background`:{`background|`:`eyJjb2xvciI6IiNmOGM4MDYiLCJsaW5lYXJHcmFkaWVudCI6WyIiXSwiaW1hZ2UiOiJub25lIiwicG9zaXRpb24iOiIwJSAwJSIsInNpemUiOiJhdXRvIiwicmVwZWF0IjoicmVwZWF0IiwiYXR0YWNobWVudCI6InNjcm9sbCIsImFkdmFuY2VkIjowfQ==`}}}}"]
Number #1 Supplier
QXJlYXMgdGFja2xlZCBpbiB0aGUgbW9zdCBmdW5kYW1lbnRhbCBwYXJ0cyBvZiBtZWRpIGNhbCByZXNlYXJjaCBpbmNsdWRlIGNlbGx1bGFyIGFuZCBhbiBtb2xlY3VsYXIgYmlvbG9neSwgbWVkaWNhbCBnZW5ldGljcy4=
[/kc_column_inner][kc_column_inner width="33.33%" _id="944151″ css_custom="{`kc-css`:{`any`:{`background`:{`background|`:`eyJjb2xvciI6IiNmMmMyMDEiLCJsaW5lYXJHcmFkaWVudCI6WyIiXSwiaW1hZ2UiOiJub25lIiwicG9zaXRpb24iOiIwJSAwJSIsInNpemUiOiJhdXRvIiwicmVwZWF0IjoicmVwZWF0IiwiYXR0YWNobWVudCI6InNjcm9sbCIsImFkdmFuY2VkIjowfQ==`}}}}"]
Quick Devlivery
QXJlYXMgdGFja2xlZCBpbiB0aGUgbW9zdCBmdW5kYW1lbnRhbCBwYXJ0cyBvZiBtZWRpIGNhbCByZXNlYXJjaCBpbmNsdWRlIGNlbGx1bGFyIGFuZCBhbiBtb2xlY3VsYXIgYmlvbG9neSwgbWVkaWNhbCBnZW5ldGljcy4=
[/kc_column_inner][/kc_row_inner][/kc_column][/kc_row][kc_row use_container="yes" _id="245863″ cols_gap="{`kc-css`:{}}" force="__empty__" css_custom="{`kc-css`:{`any`:{`background`:{`background|`:`eyJjb2xvciI6IiMyMjIyMjIiLCJsaW5lYXJHcmFkaWVudCI6WyIiXSwiaW1hZ2UiOiJub25lIiwicG9zaXRpb24iOiIwJSAwJSIsInNpemUiOiJhdXRvIiwicmVwZWF0IjoicmVwZWF0IiwiYXR0YWNobWVudCI6InNjcm9sbCIsImFkdmFuY2VkIjowfQ==`},`box`:{`padding|`:`30px inherit 30px inherit`}}}}"][kc_column width="12/12″ _id="296340″]
TG9va2luZyBmb3IgYSBxdWFsaXR5IGFuZCBhZmZvcmRhYmxlIFNlcnZpY2VzIGZvciB5b3VyIG5leHQgcHJvamVjdD8=
[/kc_column][/kc_row][kc_row use_container="yes" _id="370041″ cols_gap="{`kc-css`:{}}" force="__empty__" css_custom="{`kc-css`:{`any`:{`background`:{`background|`:`eyJjb2xvciI6InRyYW5zcGFyZW50IiwibGluZWFyR3JhZGllbnQiOlsiIl0sImltYWdlIjoiJVNJVEVfVVJMJS93cC1jb250ZW50L3VwbG9hZHMvMjAxOC8wNC9iYW5uZXItcXVvdGUuanBnIiwicG9zaXRpb24iOiIwJSAwJSIsInNpemUiOiJhdXRvIiwicmVwZWF0IjoicmVwZWF0IiwiYXR0YWNobWVudCI6InNjcm9sbCIsImFkdmFuY2VkIjoxfQ==`},`box`:{`padding|`:`80px inherit 80px inherit`}}}}"][kc_column width="12/12″ video_mute="no" _id="919164″] [/kc_column][/kc_row][kc_row use_container="yes" _id="986628″ cols_gap="{`kc-css`:{}}" force="__empty__" css_custom="{`kc-css`:{`any`:{`box`:{`padding|`:`80px inherit inherit inherit`}}}}"][kc_column width="12/12″ video_mute="no" _id="342076″]
Recent Works
WW91IHdpbGwgZmluZCB5b3Vyc2VsZiB3b3JraW5nIGluIGEgdHJ1ZSBwYXJ0bmVyc2hpcCB0aGF0IHJlc3VsdHMgaW4gYW4gaW5jcmVkaWJsZSBleHBlcmllbmNlLg==
[/kc_column][/kc_row][kc_row use_container="yes" _id="749683″ cols_gap="{`kc-css`:{}}" force="__empty__" css_custom="{`kc-css`:{`any`:{`box`:{`padding|`:`inherit inherit 80px inherit`}}}}"][kc_column width="12/12″ video_mute="no" _id="33283″]
[/kc_column][/kc_row][kc_row use_container="yes" _id="535704″ cols_gap="{`kc-css`:{}}" force="__empty__" css_custom="{`kc-css`:{`any`:{`background`:{`background|`:`eyJjb2xvciI6InRyYW5zcGFyZW50IiwibGluZWFyR3JhZGllbnQiOlsiIl0sImltYWdlIjoiJVNJVEVfVVJMJS93cC1hZG1pbi9hZG1pbi1hamF4LnBocD9hY3Rpb249a2NfZ2V0X3RodW1ibiZ0eXBlPWZpbHRlcl91cmwmaWQ9JTJGd3AtY29udGVudCUyRnVwbG9hZHMlMkYyMDE4JTJGMDQlMkZ0ZXN0aW1vbmlhbC1iZy5qcGciLCJwb3NpdGlvbiI6ImNlbnRlciBjZW50ZXIiLCJzaXplIjoiY29udGFpbiIsInJlcGVhdCI6InJlcGVhdCIsImF0dGFjaG1lbnQiOiJzY3JvbGwiLCJhZHZhbmNlZCI6MX0=`},`box`:{`padding|`:`80px inherit 80px inherit`}}}}"][kc_column width="12/12″ video_mute="no" _id="547561″]
Testimonial
[/kc_column][/kc_row][kc_row use_container="yes" _id="972875″ cols_gap="{`kc-css`:{}}" force="__empty__" css_custom="{`kc-css`:{`any`:{`background`:{`background|`:`eyJjb2xvciI6IiNmZmZmZmYiLCJsaW5lYXJHcmFkaWVudCI6WyIiXSwiaW1hZ2UiOiIlU0lURV9VUkwlL3dwLWNvbnRlbnQvdXBsb2Fkcy8yMDE4LzA0L2Nob3NlYmcucG5nIiwicG9zaXRpb24iOiIwJSAwJSIsInNpemUiOiJhdXRvIiwicmVwZWF0IjoicmVwZWF0IiwiYXR0YWNobWVudCI6InNjcm9sbCIsImFkdmFuY2VkIjoxfQ==`},`box`:{`padding|`:`70px inherit 70px inherit`}}}}"][kc_column width="12/12″ _id="240983″]
[/kc_column][/kc_row][kc_row use_container="yes" _id="765492″ cols_gap="{`kc-css`:{}}" force="__empty__" css_custom="{`kc-css`:{`any`:{`box`:{`padding|`:`80px inherit inherit inherit`}}}}"][kc_column width="12/12″ video_mute="no" _id="2963″]
Latest News
WW91IHdpbGwgZmluZCB5b3Vyc2VsZiB3b3JraW5nIGluIGEgdHJ1ZSBwYXJ0bmVyc2hpcCB0aGF0IHJlc3VsdHMgaW4gYW4gaW5jcmVkaWJsZSBleHBlcmllbmNlLg==
[/kc_column][/kc_row][kc_row use_container="yes" _id="498608″ cols_gap="{`kc-css`:{}}" force="__empty__" css_custom="{`kc-css`:{`any`:{`box`:{`padding|`:`0px inherit 80px inherit`}}}}"][kc_column width="12/12″ video_mute="no" _id="626482″]
[/kc_column][/kc_row][kc_row use_container="yes" _id="826841″ cols_gap="{`kc-css`:{}}" force="__empty__" css_custom="{`kc-css`:{`any`:{`typography`:{`color|`:`#ffffff`},`background`:{`background|`:`eyJjb2xvciI6IiNmNWM3MjgiLCJsaW5lYXJHcmFkaWVudCI6WyIiXSwiaW1hZ2UiOiJub25lIiwicG9zaXRpb24iOiIwJSAwJSIsInNpemUiOiJhdXRvIiwicmVwZWF0IjoicmVwZWF0IiwiYXR0YWNobWVudCI6InNjcm9sbCIsImFkdmFuY2VkIjowfQ==`},`box`:{`padding|`:`50px inherit 100px inherit`}}}}"][kc_column width="12/12″ video_mute="no" _id="293556″][kc_title text="V2UgcHJvdmlkZSBzcGVjaWZpYyBpbmR1c3RyaWFsIHNvbHV0aW9ucyBmb3Igb3VyIGV2ZXJ5IGN1c3RvbWVycy4=" _id="468107″ type="h2″ css_custom="{`kc-css`:{`any`:{`title-style`:{`color|+.kc_title,.kc_title,.kc_title a.kc_title_link`:`#ffffff`,`font-size|+.kc_title,.kc_title,.kc_title a.kc_title_link`:`32px`,`text-align|+.kc_title,.kc_title,.kc_title a.kc_title_link`:`center`,`margin|+.kc_title,.kc_title,.kc_title a.kc_title_link`:`inherit inherit 0px inherit`}}}}"][/kc_column][/kc_row][kc_row use_container="yes" _id="445981″ cols_gap="{`kc-css`:{}}" force="__empty__" css_custom="{`kc-css`:{`any`:{`background`:{`background|`:`eyJjb2xvciI6InRyYW5zcGFyZW50IiwibGluZWFyR3JhZGllbnQiOlsiIl0sImltYWdlIjoiJVNJVEVfVVJMJS93cC1hZG1pbi9hZG1pbi1hamF4LnBocD9hY3Rpb249a2NfZ2V0X3RodW1ibiZ0eXBlPWZpbHRlcl91cmwmaWQ9JTJGd3AtY29udGVudCUyRnVwbG9hZHMlMkYyMDE4JTJGMDQlMkZjb250YWN0YmcuanBnIiwicG9zaXRpb24iOiJjZW50ZXIgY2VudGVyIiwic2l6ZSI6ImNvdmVyIiwicmVwZWF0Ijoibm8tcmVwZWF0IiwiYXR0YWNobWVudCI6InNjcm9sbCIsImFkdmFuY2VkIjoxfQ==`}}}}"][kc_column width="12/12″ video_mute="no" _id="960436″][kc_row_inner _id="632043″ cols_gap="{`kc-css`:{}}" css_custom="{`kc-css`:{`any`:{`box`:{`margin|`:`-50px inherit inherit inherit`}}}}"][kc_column_inner width="23.32%" _id="273502″][/kc_column_inner][kc_column_inner width="53.81%" _id="385465″]
Just fill out this quick form
SWYgeW91IGhhdmUgYSBtb3JlIHVyZ2VudCByZXF1ZXN0LCBwbGVhc2UgY2FsbCB1cyBhdCANCjxzcGFuPigrMDApIDIxNS02MjMtNzUzMjwvc3Bhbj4gZm9yIGltbWVkaWF0ZSBhc3Npc3RhbmNlLg==
W2NvbnRhY3QtZm9ybS03IGlkPSI2MjEiIHRpdGxlPSJxdWljayJd
[/kc_column_inner][kc_column_inner width="22.85%" _id="296960″][/kc_column_inner][/kc_row_inner][/kc_column][/kc_row][kc_row use_container="yes" _id="996543″ cols_gap="{`kc-css`:{}}" force="__empty__" css_custom="{`kc-css`:{`any`:{`background`:{`background|`:`eyJjb2xvciI6IiMwZjBmMTEiLCJsaW5lYXJHcmFkaWVudCI6WyIiXSwiaW1hZ2UiOiJub25lIiwicG9zaXRpb24iOiIwJSAwJSIsInNpemUiOiJhdXRvIiwicmVwZWF0IjoicmVwZWF0IiwiYXR0YWNobWVudCI6InNjcm9sbCIsImFkdmFuY2VkIjowfQ==`}}}}"][kc_column width="12/12″ video_mute="no" _id="653374″]
Contact Us
PHVsIGNsYXNzPSJjb250YWN0LWxpc3QiPg0KPGxpPg0KPGRpdiBjbGFzcz0iaWNvbiI+PGkgY2xhc3M9ImZhIGZhLW1hcCIgYXJpYS1oaWRkZW49InRydWUiPjwvaT4NCjwvZGl2Pg0KPGRpdiBjbGFzcz0iY29udGFjdC1hZGRyZXMiPg0KPHNwYW4+QWRkcmVzczwvc3Bhbj48L3A+DQo8cD45MDE1IFN1bnNldCBCb3VsZXZhcmQsVUs8L3A+DQo8L2Rpdj4NCjwvbGk+DQo8bGk+DQo8ZGl2IGNsYXNzPSJpY29uIj48aSBjbGFzcz0iZmEgZmEtZW52ZWxvcGUiIGFyaWEtaGlkZGVuPSJ0cnVlIj48L2k+DQo8L2Rpdj4NCjxkaXYgY2xhc3M9ImNvbnRhY3QtYWRkcmVzIj4NCjxzcGFuPkVtYWlsIFVzPC9zcGFuPjwvcD4NCjxwPmluZm9AaW5kdXN0cmlhbC5jb208L3A+DQo8L2Rpdj4NCjwvbGk+DQo8bGk+DQo8ZGl2IGNsYXNzPSJpY29uIj48aSBjbGFzcz0iZmEgZmEtcGhvbmUiIGFyaWEtaGlkZGVuPSJ0cnVlIj48L2k+DQo8L2Rpdj4NCjxkaXYgY2xhc3M9ImNvbnRhY3QtYWRkcmVzIj4NCjxzcGFuPkNhbGwgVXM8L3NwYW4+PC9wPg0KPHA+KCswMCkgMjE1IDYyMyA3NTMyPC9wPg0KPC9kaXY+DQo8L2xpPg0KPC91bD4=
[/kc_column][/kc_row];