Electronic Scrap
EU Scrap SP Z.O.O buys electronic scrap, which is generally known as e-scrap, provided that it is delivered separately for compliance with WEEELABEX legislation. EU Scrap SP Z.O.O also buys output from WEEELABEX-certified companies, such as printed circuit boards, coils and other fractions.
Chemicals sector expertise covers the full range of unit operations found in the chemical manufacturing.
Contact us for more details!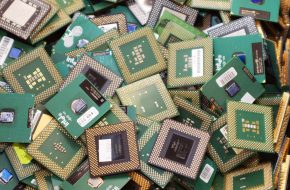 Agronomy Research
Electronic waste or e-waste describes discarded electrical or electronic devices. Used electronics which are destined for reuse, resale, salvage, recycling, or disposal are also considered e-waste.
---